Quick Peek at some SIFTERS at work …
Stephanie Malson's SLOW BURN will screen at cinéSPEAK presents On Love and Joy: Local Film Shorts on Sept 24 & 30, 2021. Cherry Street Pier. 
Dir. Stephanie Malson / 11 min 
SLOW BURN: Two ex-lovers at a crossroad in their lives are confronted with sudden memories of each other. Some memories are too hard to ignore.
The film directed by Nadine Patterson is a meditation of resistance, history and nature around poetry written and read by Sonia Sanchez, internationally honored poet and scholar, and Professor Emerita of Temple University. The film was shot on location on Maryland's Eastern Shore, along the UGRR Trail marked by the state, and in Philadelphia, where Tubman found refuge in a community of Free Blacks and Quakers.

Eboni Zamani's Short Film RETURN TO… was recently accepted into 2 more Film Festivals and a local Philly Arts Festival – THE BLACK WOMEN'S ARTS FESTIVAL
Sat & Sun September 18-19, 2021
RETURN TO … is a short experimental film that chronicles a young woman's journey through identity and ancestry, after the passing of her great-grandmother.
Lois Moses w/ TS Hawkins wrote and curated a poetic expedition for The Painted Bride Art Center
– COMMUNITY CAPITAL: AN AFROFUTURISM SOUTH PHILLY WALKING EXPERIENCE
We speak ourselves into existence. But, what happens when others of the world silence your tones to cacophony their worth? As part of the Painted Bride Art's Center "Power to the Prompt" conversation, Community Capital: an Afrofuturism South Philly Walking Experience, curated and written by TS Hawkins & Lois Moses, illuminates an intersectional poetic expedition of sound and unearthing through the streets of South Philadelphia. Letting ancestors guide permeable possibilities, this walking tour opens multiple dimensions of storytelling that ignite the expansion of mind, body, and spirit! Journeying fixed and beyond, participants will have the opportunity to connect with intergenerational voices searching for an equitable community one neighborhood at a time!
Launch Date: October, 7th 2021
Download Walking Guide (coming soon!)
Marlene and Nadine Patterson Screen ANNA RUSSELL JONES
Aug. 12th @7pm

with Scribe & AAMP – Anna, Betty and Betye: 3 Women in Craft

Scribe Video Centre in Partnership with the African American Museum in Philadelphia is presenting special screening featuring Anna Russell Jones, Betty Leacraft and Betye Saar, three women of African descent who have led trailblazing and pioneering careers as artists, often using their work to make pointed and powerful political statements.

Anna Russell Jones: Praisesong for a Pioneering Spirit
Directed by Nadine Patterson, Produced by Marlene G. Patterson
(USA, 1993, 26 min)

Meet Mrs. Anna Russell Jones, a textile designer in the 1920s and '30s, a member of the Women's Army Auxilary Corps during World War II, and a nurse in the 1950s, she was a professional career woman ahead of her times. Narrated by Toni Cade Bambara. Music by Warren Oree and the Arpeggio Jazz Ensemble.

$5 Suggested Donation | REGISTER
SIFTMedia 215 Latest Instagram Posts:
TWITTER HIGHLIGHTS
Due to illness WHYY-TV12's Sreedevi Sripathy had to cancel tonight's PBS 102 Workshop, but SIFT's @hipcinema did a great job filling in 👏🏾https://t.co/RckKYdWhfy#Phillyfilmmakers #PublicTelevison #LetterofInterest pic.twitter.com/zZDUALN59z

— SIFTMedia 215 Collective (@siftmedia215) September 10, 2021
https://platform.twitter.com/widgets.js
SIFTER Shameka Sawyer @5ShortsProject is a curator for @BPHLFest the deadline for submissions is August 1st
All genres of films are accepted.
Submit! – https://tinyurl.com/bphlfest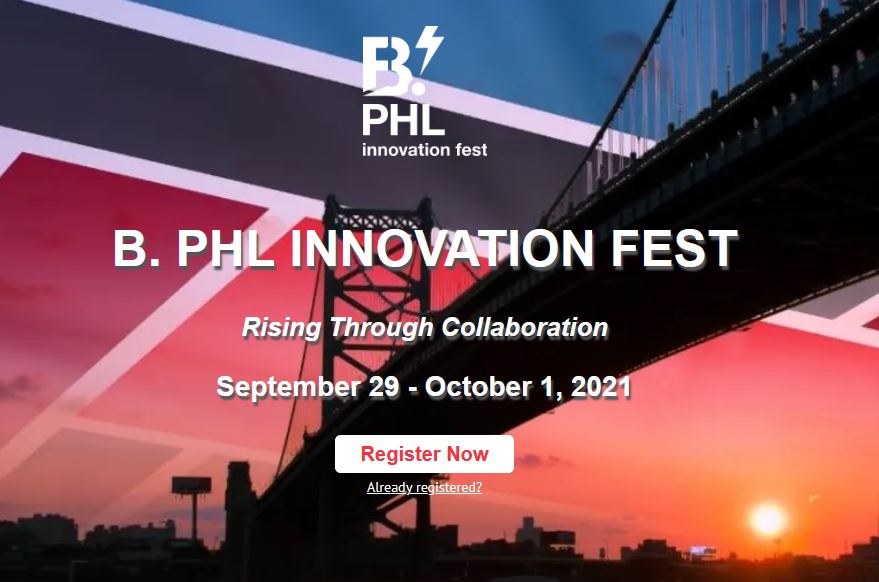 Originally tweeted by SIFTMedia 215 Collective (@siftmedia215) on July 27, 2021.
FACEBOOK HIGHLIGHT
LINKEDIN HIGHLIGHT